SHANG BUS SR6125TS
On April 23, 2020, 100 units of SR6125TS are going be exported to Saudi Arabia, these buses are the painstaking results of Shang bus people. In recent years, Shang Bus has seized the favorable policy of "the Belt and Road" of China, and took advantage of the rising fame of "China's own brand" automobile in the overseas market. It persistently implemented the overseas development strategy, and carried out technological innovation, product structure optimization, as well as quality improvement, which has been admired by foreign customers.
Saudi Arabia is one of the world's largest bus markets and the most influential in the entire Middle East. Its hot climate and desert environment put forward strict requirements on bus performance. Shang bus did adaptive improvement on configuration according to the results of field research combining with local laws and regulations, special conditions and market demand, which not only meets the needs of Saudi market, but also lays a solid foundation for the layout of the overseas market.
Now, Let's take a good look at these eye-catching coaches before their departure!
The 100 units of SR6125TS are divided into 10 colors as below: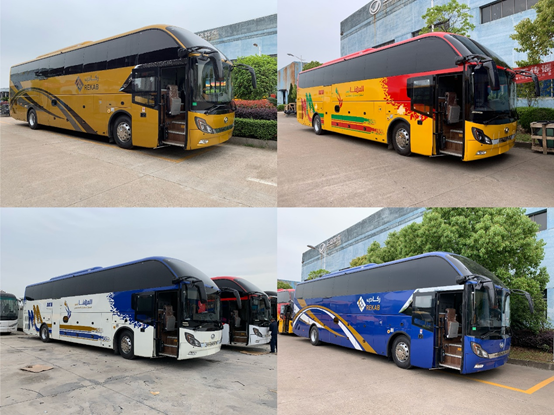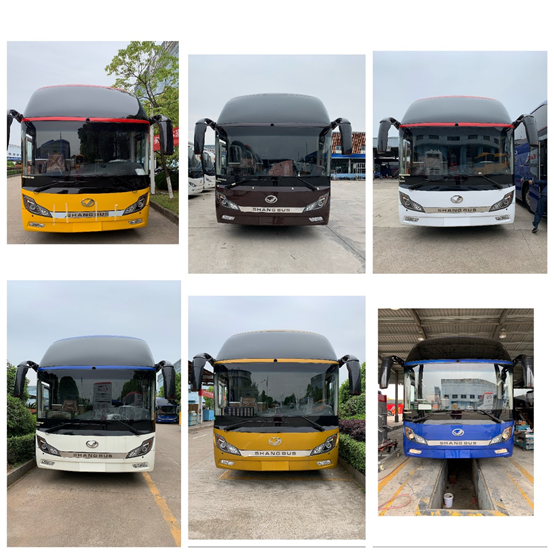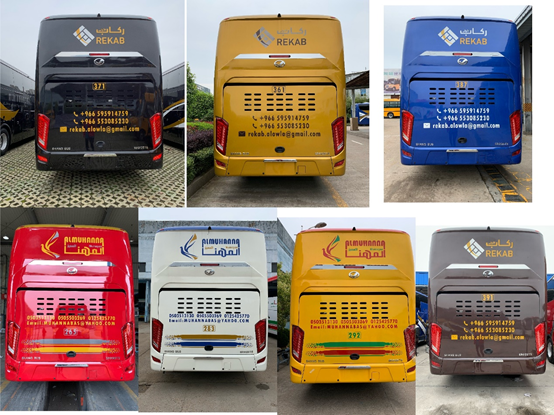 Despite of the charming appearance, the specification of Shang Bus is also appealing. Equipped with high power diesel engine and specialized Middle East chassis components, Shang bus can maintain its best condition even in the most severe environment in Saudi. Moreover, its high capacity air conditioner and convenient onboard refrigerator provides the passengers a comfortable tour.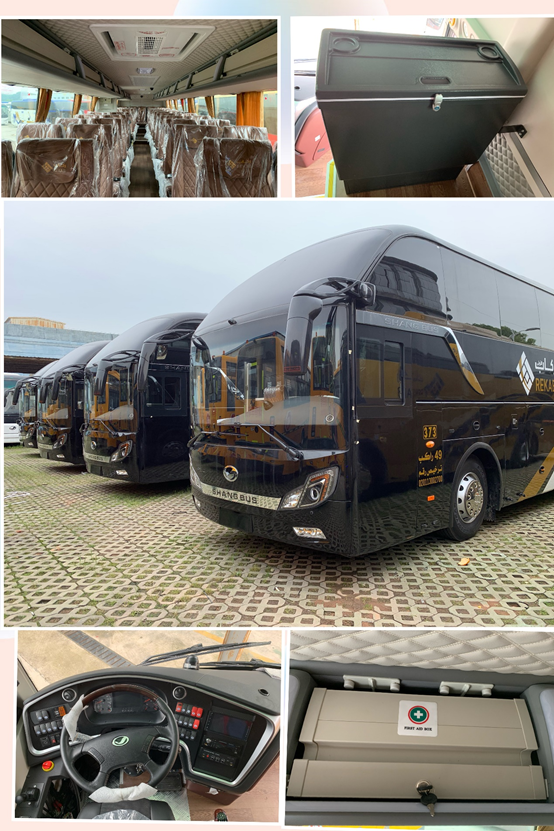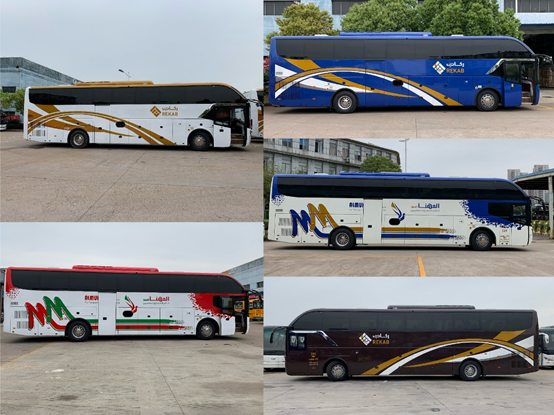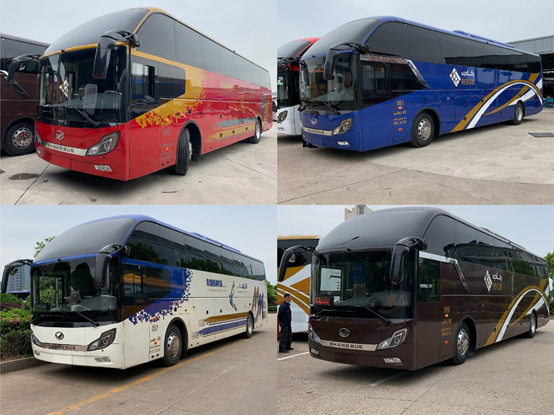 Shang bus will make persistent efforts to regain its glory!