Development History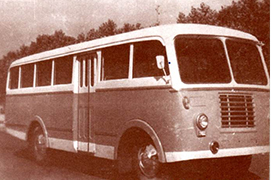 1980-1989
Dare to be First, the Innovated Products lead the Market.
1981,Trial production of first generation coach in China;
Oct 1987,Shangrao Coach made the appearance on Chile International Automobile Expo, on which the Company realized the breakthrough of "Zero" in coach exportation of China(the first coach exported by China was shipped from Shenzhen Port).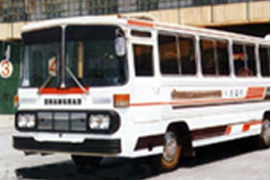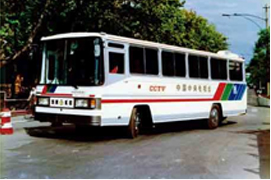 1990-1999
Accelerating the Paces of Technological Reformation and Improving the Market Share
1992,The production capacity was further promoted to over 1000 vehicles. The company became a backbone enterprise of the coach industry of China and was included into Top 500 Transpotation Equipment Manufacturers in China.
2000-2002
Resource integration and being listed
Shangrao Coach Plant was Restructured, Xinxin Share (SR: 600373) was listed
2001-02,Shangrao Coach exported by means of CKD parts and components;
Xinxin Share (SR: 600373) was listed in Shanghai Stock Exchange;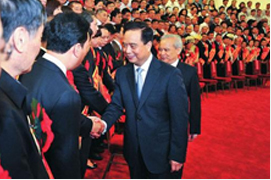 2010-2011
Towards a New Era of Diversification
April 2010,Shangrao Coach New Energy Coach project was listed into The first batch of national strategic new industrial science and technology action plan CAS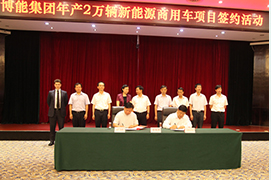 2012-2016
Expand brand philosophy
Dec 2013,Shangrao Coach was evaluated as Renowned Trademark of Jiangxi Province
Aug 2016,The company signed the New Commerial Vehicle Base Project Agreement with a total investment of RMB 3 billion with Shangrao Economic and Technological Development Zone and annual output of 20000 vehicles.
The future, look forward to working with you to work together to create a win-win situation