Launching Ceremony: 300 Luxury SHANG Buses Exported to Saudi Arabia
On March 20, 2020, in Shangrao, Jiangxi province, a beautiful city known as "the thoroughfare of all directions and the first gate of yu zhang", a special departure ceremony was held here. Shangrao coach's 300 luxury buses exported to Saudi Arabia will be delivered in batches.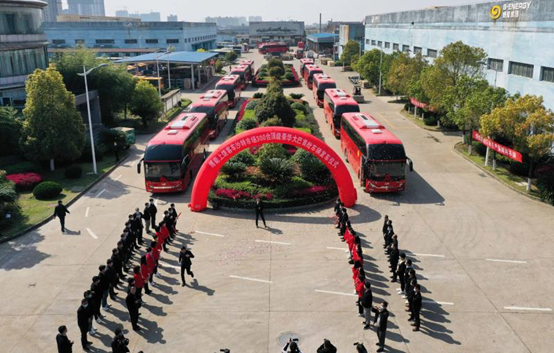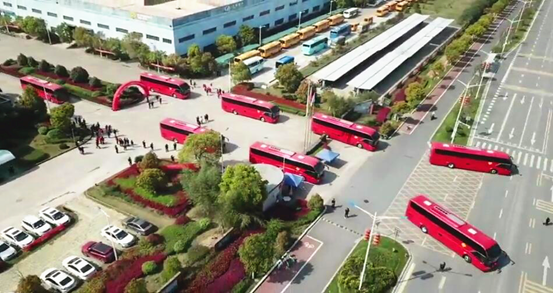 The partial shipment of exported buses will be started
Since 2018, under the leadership of the company, and the fully R&D by overseas business department and technical teams, a luxury bus model SR6125TS meets the special needs of customers from Saudi Arabia.
High-end configurations such as high-horsepower engines, imported gearboxes, air suspension, EBS, high cooling capacity air conditioning, large luggage compartment space, 360 surround view system, etc., while meeting local passenger vehicle regulations, greatly improving driving safety, reliability and comfort.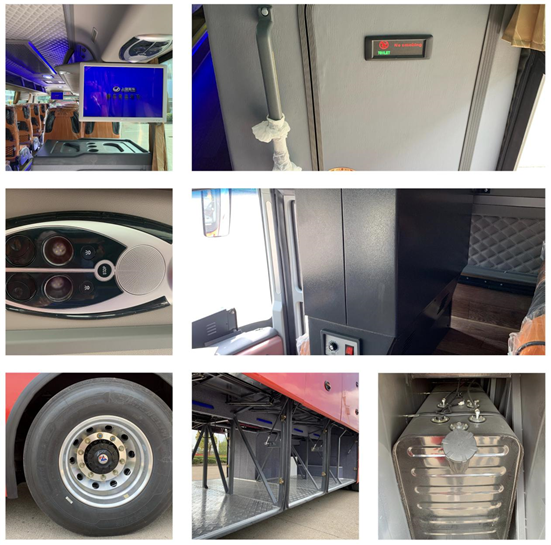 At the end of 2019, Shangrao Coach have received orders from overseas with a total value of about 200 million yuan for a total of more than 300 buses. Since then, it has begun the journey of exporting luxury buses to overseas.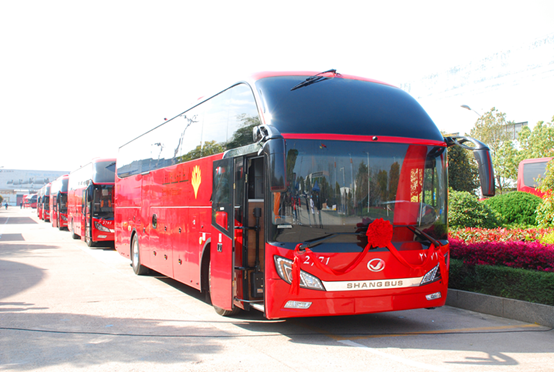 One hand for NCP prevention, the other for the resumption of work
At the beginning of 2020, a new epidemic called "NCP" was raging in China, adding a lot of uncertain factors to the already tight delivery period, and completing production on schedule became a problem. Shangrao Coach, as a responsible enterprise, responded to the government's call and seized NCP prevention in one hand and resumed work in the other. Under the care of government leaders at all levels, all Shangrao coach employees eliminated all difficulties, and completed the delivery of the first batch of orders in good quality and quantity.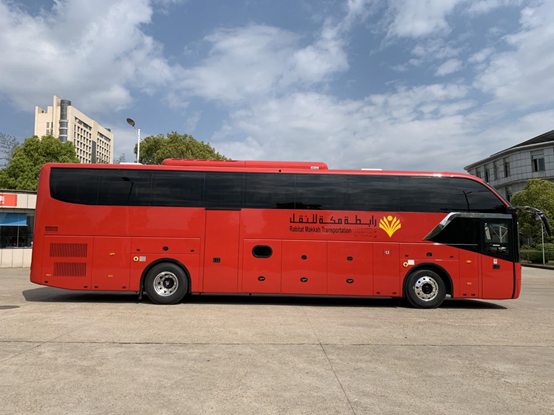 Craftsmanship Inheritance, Wisdom of the World
Yesterday's Shangrao coach is one of the founders of China's bus industry. The accumulation of 51 years is the pride and pride of several generations of Shangrao people. Today's Shangrao coach, adhering to the original intention of "ingenuity inheritance," sounded the horn of progress on the international stage with independently developed high-end buses. At present, for the Saudi market, product upgrades will be completed before September this year, and the interior and exterior decoration and details workmanship will be comprehensively improved to prepare for new orders in 2021. For other overseas markets, after the NCP, Shangrao coach will focus on opening up new sales in Southeast Asia, Central Asia, the Middle East and South America.
Shangrao coach has the confidence to face new opportunities and challenges. 300 SR6125TS exported to Saudi Arabia is just the beginning. Shangrao coach will rely on a new manufacturing base, with a broader vision, to concentrate on the momentum and build a world-renowned mainstream bus brand, and actively show the world the style of Chinese independent bus brand.