A Generation of Youth and Proud Memories of Shangrao People
Introduction: in February 1969, shangrao special area automobile factory was built and put into operation.The following year, the first "hongtu" brand simple tricycle came out, which opened the prologue of production cars in the district.In 1978, the transformation and modification of metal passenger cars was successful, and the special zone automobile factory was officially renamed "shangrao passenger car factory".In 1982, shangrao bus developed a rear engine bus.In the second half of 2002, boneng group held shangrao bus.In September 2010, shangrao bus signed a strategic cooperation agreement with the Chinese Academy of Sciences, and obtained the qualification for the production of new energy vehicles. In 2017, the project of producing 20,000 new energy commercial vehicles per year was launched.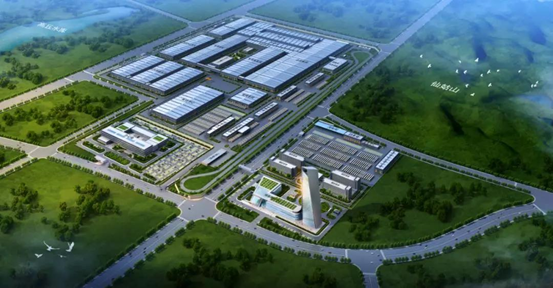 01 memories of our eventful days
When it comes to shangrao passenger car factory, the pride and glory on the face of old employee liu take in everything in a glance: "at that time who does not know our shangrao passenger car is very fierce!"
"The shangrao passenger car factory was about 50 years old," liu said as he flipped through the photos.In the past, only a handful of those factories could survive and operate, let alone become big and strong."
See, old liu is very affirmation shangrao coach.With his words, shangrao bus is shangrao's "baby", strength and luck coexist.I said, people to 50 know destiny, ups and downs of 50 years of shangrao bus like a rich experience of the elderly, witness the changes of The Times, more in the tide of The Times remain firm.
02 It is a dark horse of Chinese automobile industry
In February 1969, shangrao special zone automobile factory was established.Early production of diesel tricycles and auto parts, but late sales have been poor.In 1978, the district leadership decided that if it was no longer possible, the passenger car factory would dismount and become a spindle factory...Hearing this news, the employees who had been working for a short time did not agree, hoping to find a new way out of the car factory, to the leadership of the employees began to develop new products.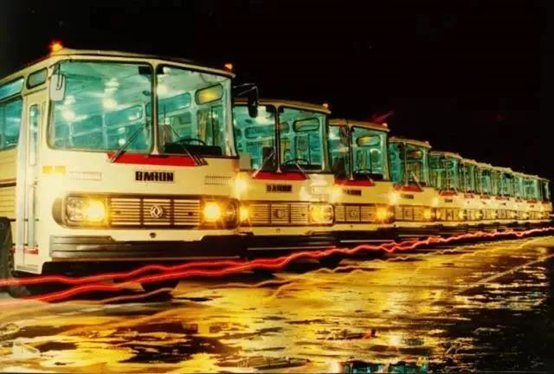 Time and tide wait for no man.In response to the crisis, the trial production jinggangshan car chassis light passenger trial production group was established at this time."The car factory at that time was just a workshop, no drawings, no technology, no equipment."The former shangrao passenger car factory development section chief qian yu said.
However, it was by virtue of the handwork of seven or eight people that the passenger car factory successfully manufactured the "SR631" passenger, and it became "big news".
Qian recalled that when the new model was developed, employees drove it to Nanchang, the provincial capital, to announce the good news. The traffic police in nanchang thought it was an imported car, so they stopped other cars and let the SR631 go first.Jiangxi provincial department of machinery leadership looked at the car, not happy, that "really not simple."The factory dismounted for the time being.The crisis was over and shangrao's reputation began.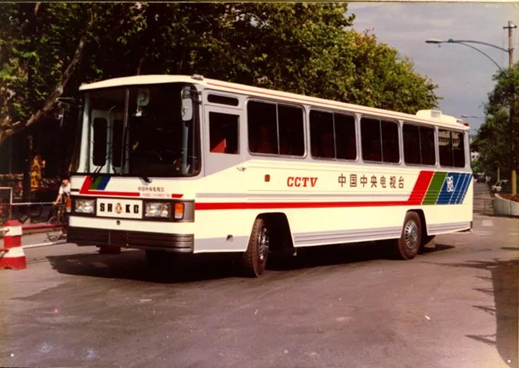 There is attention, there is pressure, but there is more motivation.Successful factory experts and employees began to research and design new models.They are no longer enfeebled and reborn, but seek regeneration in enfeebled.After assembling the advantages of domestic and foreign buses again and again, the workers made trials of SR664 highway bus, SR665 group bus and SR666 link bus, which started the battle of shangrao bus and showed that no one could match it.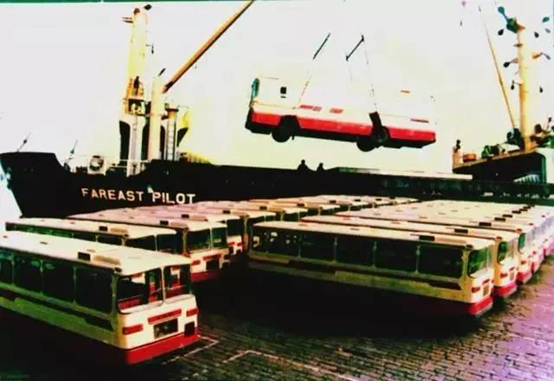 03 If there is a network, it should be more red than web celebrity
To say that shangrao passenger car factory is shangrao's earliest "web celebrity", no one must refute.In 1982, shangrao passenger car factory successfully developed a rear-mounted bus with starting motor. At that time, there was no rear-mounted chassis in China.Based on the excellent performance, shangrao bus has become a best seller for a time, not only selling like hot cakes in China, but also exported to overseas areas.
Once spread such an anecdote: small passenger car factory guest house often busy, full every day, guest room was to pick up the car of the customer for a long time, a stay at least a few months, eat and live in the guest house, a lot of customers live in the guest house waiting car are consumed out of order, complain to pick up the car than "ascend day" also difficult.
The old man qian yu come to say: if which a day naive changed the passenger car factory, the workers' outlet again where?Walk, eat, sleep, even dream about how to overcome difficulties.Now it seems that no matter he or, the cooperation with the old ding zhuliang or other employees...Everything is worth it.
It will once again be the calling card of shangrao in the 21st century
Time soon entered the 21st century.Although in the mid and late 1990s, with the influx of capital into the domestic bus market, the bus industry suffered a reshuffle, and shangrao bus was also greatly affected.However, and capital embrace things are also staged in shangrao bus.In the second half of 2002, boneng group held shangrao bus.How to polish shangrao bus again this city card, reproduce the enterprise in the past brilliant, has become the history of boneng shangrao bus new mission.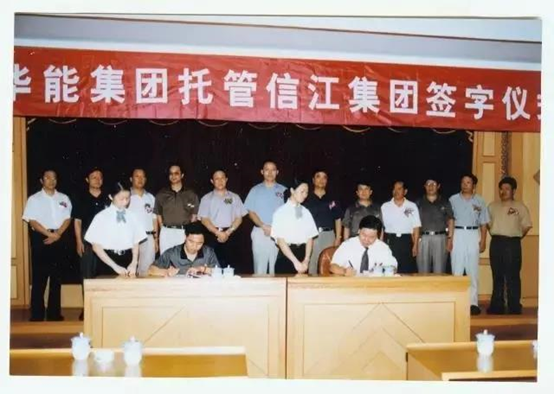 At the end of the 19th century and the beginning of the 20th century, the floats made in the factory drove up to tian 'anmen square and became the most glorious glory of that year.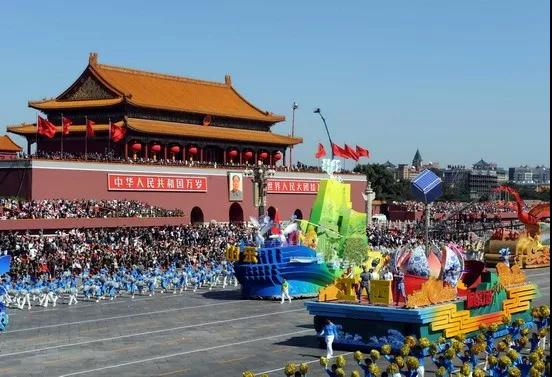 In 2005, shangrao bus factory opened up the blank school bus market and started to build the brand of "shangrao school bus".Shangrao school bus has become famous, and it has been sold to all parts of the country. The sales volume of the school bus has been among the top five in the country for 14 consecutive years.Become a major force in China's school bus market.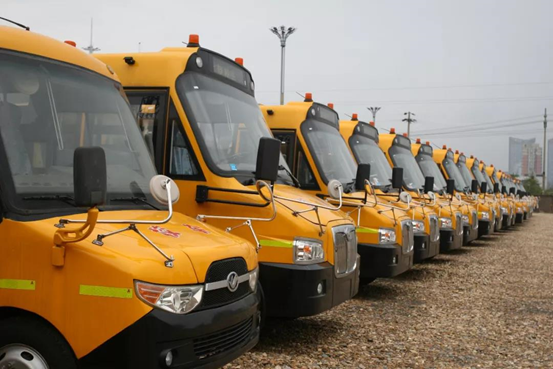 Under the tide of "retreat into the garden", shangrao passenger car factory moved to shangrao economic and technological development zone.In 2007, shangrao passenger car factory with a construction area of more than 60,000 square meters opened a new chapter of its own.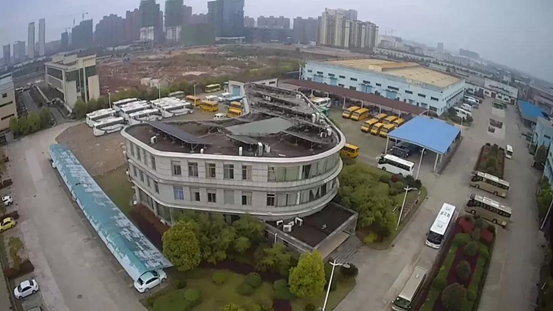 In 2010, boneng shangrao bus cooperated with Chinese Academy of Sciences to develop new energy bus.Through cooperation, shangrao bus has successfully developed and mastered a variety of new energy technologies such as pure electric power and hybrid power, and obtained the first batch of new energy bus production qualification in the national bus industry.
In August 2016, boneng group signed a project with shangrao economic development zone to produce 20,000 new energy commercial vehicles annually.The project covers an area of 1200 mu, with a total investment of over 3 billion yuan, including over 2.5 billion yuan in fixed assets, and a planned construction area of nearly 600,000 square meters. The project will start construction in June 2017.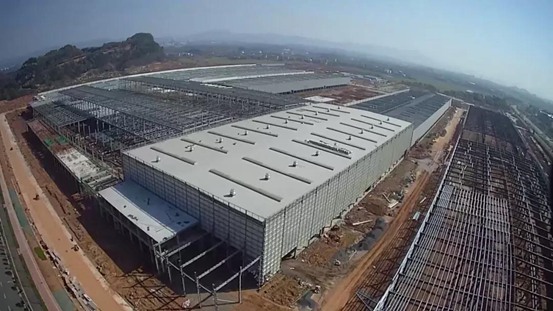 In October 2017, boneng shangrao cooperated with shenlan technology (Shanghai) co., ltd. to develop intelligent autonomous vehicle sales.The car, which USES artificial intelligence technologies such as autonomous driving and unmanned shops, will achieve the goal of "three noes" in the future, namely unmanned driving, unmanned sales and pollution-free emissions.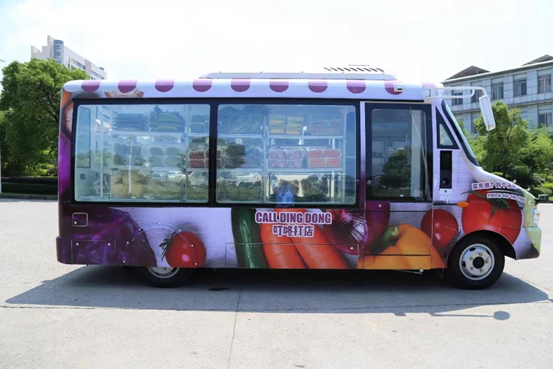 In 2019, shangrao passenger car will independently develop and manufacture an unmanned vehicle of L4 level.Configure the vehicle controller with independent intellectual property rights, according to the characteristics of the automatic driving vehicle, develop control strategies to achieve automatic driving.With remote control function, design manual and automatic two modes, configuration mode switch button.In manual mode, the vehicle can be controlled by wireless handle.Pioneering the driverless car industry.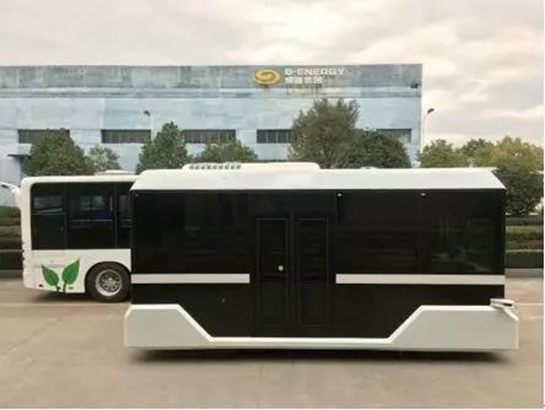 A netizen once commented on BBS: sometimes I think it is like a time museum, storing the past of shangrao bus, and the stories and memories attached to it are more complex and charming treasures.The process of collecting and combing is to open the time and space valve, and the vanished city past becomes tangible and real and cordial.
Old shangrao people have always been about "shangrao passenger car factory" complex, passenger car factory gives them countless memories and glory.And now, shangrao passenger car factory person also will continue to take shangrao passenger car to walk into the future.Continued success has not stopped.