Shangrao School Bus Services Anhui Transport, Escorting Children's Safety
With the sound of cicadas gradually go away, the bell for class is more clear, the beginning of the season as promised.The school bus carries generations of schoolchildren on their way to school, making the journey more secure and intimate.On September 12, 2019, when the Mid-Autumn festival was coming, Anhui Jiaoyun Group (Hefei) school bus operation launch ceremony was successfully held in Feidong Zhicheng Bilingual School. Leaders of the Jiaoyun Group, directors and teachers of Feidong Zhicheng Bilingual school, and directors of Anhui Tongxinyuan school bus services company attended the launch ceremony.26 SR6980DZA series shangrao school buses will be delivered in this operation.Anhui Tongxinyuan School Bus Service Co., LTD., which purchased this batch of vehicles, is also an old customer of Shangrao Coach and has purchased Shangrao school bus many times.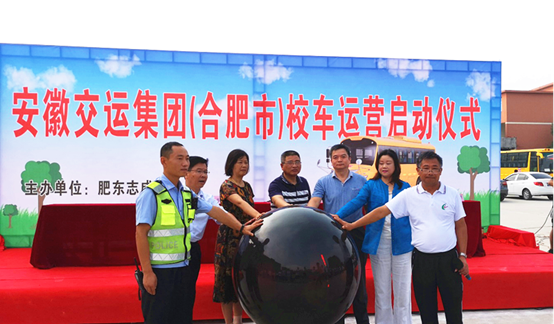 At the end of the launching ceremony, the students of each class took the bus in order, and the school bus drove out of the school gate in an orderly manner, to the home of the students, to the home of the festival, and to the warmth of their parents.Comfortable seats, environmental protection and fresh interior, never let a person feel the hardships of home;The side window with wide view allows the view along the way to be taken in;King kong closed ring body structure, to bring students the most comfortable ride experience.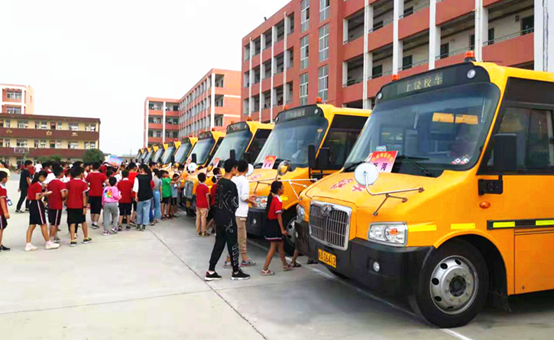 The SR6980DZA series special school bus delivered this time is a model for the transportation of children in large schools.The vehicle is over 9.5 meters long and can carry up to 51 people.It fully meets the current needs of the school for picking up the whole class, and ensures greater internal space. At the same time, it adopts high-strength steel, which can greatly reduce vehicle deformation in special circumstances and escort the safety of children.Lower fuel consumption, more energy saving, more vehicle load, reduce vehicle operating costs.Comfortable child seat, optimized seat layout, in line with the curve characteristics of the child's body.The new environmental protection material interior decoration, conforms to the new national standard environmental protection standard.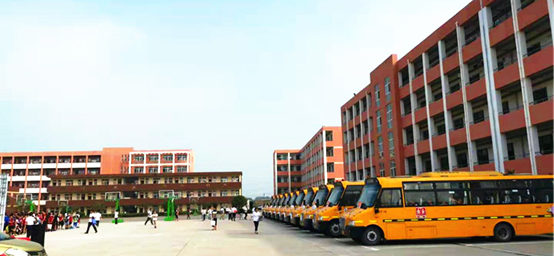 This year marks the 50th anniversary of the construction of shangrao bus factory. With the precipitation and upgrading of the company's technology, the special school bus research and development has launched the fourth generation of state 6 school buses featuring environmental protection, safety and energy saving.Shangrao school bus will provide more considerate protection for students and school bus companies.Shangrao school bus escort for a better life!