50th anniversary of Shangrao Coach "Speech Competition"
To celebrate the company's 50th anniversary, promote the spirit of unity, dedication, innovation and transcendence, strengthen corporate culture, innovate corporate management, enhance employees' sense of identity and belonging to the company, and pay tribute to the 50-year history of Shangrao Coach for employees, providing a platform to showcase your own style. On the afternoon of July 29th, the company organized a keynote speech competition entitled "Shangrao Coach, I am proud of you". Company leaders and employees from various departments participated in the event.
This competition is open to all employees, encourage them to talk about development history and brilliant achievements. After nearly a month of preparation, a total of 7 contestants attended the competition.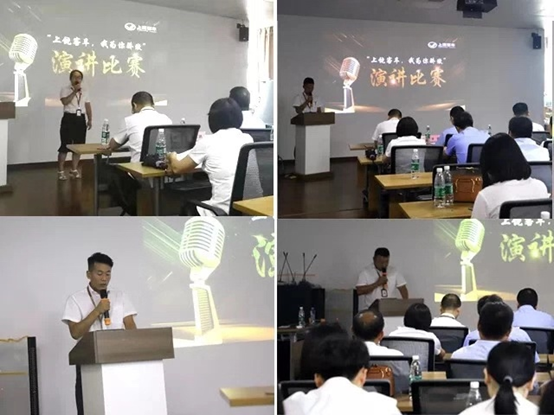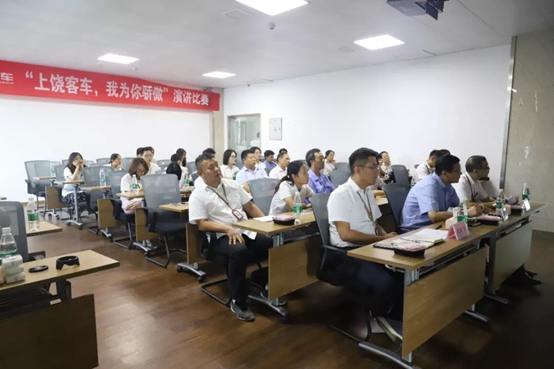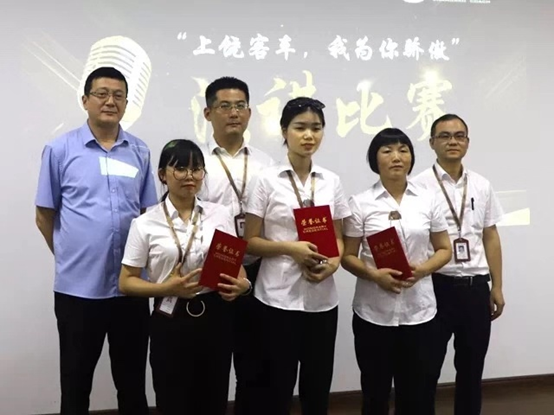 The contestants expressed their love for company with a confident attitude and impassioned language, expressing their pride in being a member of Shangrao Coach, which won applause from judges and audiences.
After a tense competition, Zhu Mingchun from preparation workshop won the first prize of this competition. Ye Lijun of the Marketing Department won the second prize, and the third prize was won by Fang Xiaoqiao from Human Resources Department. Only to provide a platform for employees to show themselves, creating a strong corporate culture, deepening everyone's feelings and love for the company.