Quality improvement - production system April commendation conference
In order to mobilize the participation of all employees, comprehensively promote lean production, improve the level of on-site management, and benefit from management. On May 14th, the Lean Office organized a production system to hold the April Lean Improvement Commendation Conference at the production site . According to the reports of various workshops and departments, and based on actual situation of our factory, combined with the "Lean Improvement Incentive Measures", finally, 73 improvement proposals were adopted.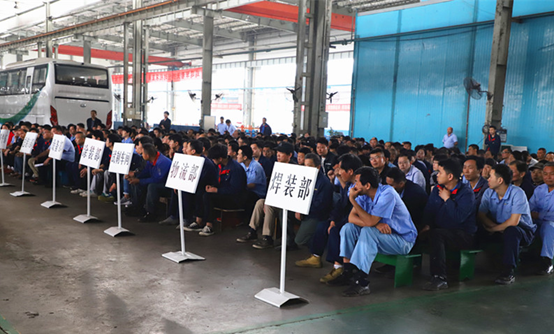 According to the "Lean Improvement Incentive Measures", Material prepare Zhao Yang and equipment department Zhang Bo were awarded as outstanding individuals, the material preparation and equipment department was awarded as an excellent team. In addition to the joint efforts of all grassroots employees, the improvement work has achieved such great results, and it is also inseparable from the active promotion and hard work of the workshop leaders. Therefore, the special improvement promotion award was set up and awarded to master the top three departments for improvement, they are Zhang Ping, deputy director of material preparation, Fu Yinzi, deputy director of the equipment department, and Yu Shoufa, director of the spare parts department.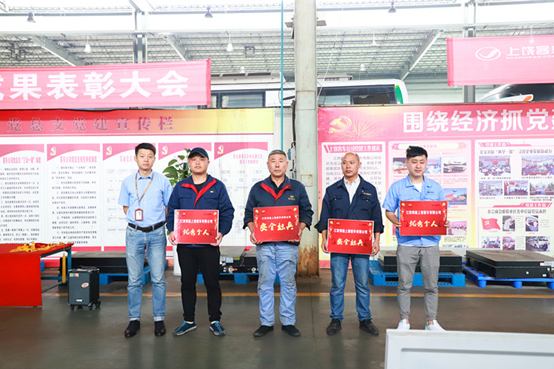 Afterwards, according to the monthly evaluation of safety management, general assembly Fang Aiguo, spare parts department, Xu Qingping, was selected as the safety model in April, and the amount of awards was increased. Shangrao Coach as a manufacturing enterprise, the safety of the workshop in daily work is particularly important. Fang Aiguo and Xu Qingping maintained their position in the management of the workshop. They were perfect in safety and accident-free, which greatly protected the safety of the workshop.
Then, at the conference, it was announced that in the utilization rate of 27 6906 square steel samples, the total cost savings was 16190.182 yuan. It was decided to reward the relevant participating departments with the great hope that everyone will continue to innovate and strive to reduce costs.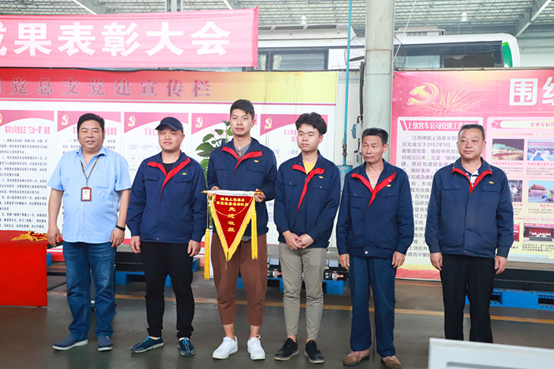 Finally, Zhang Liang, Director of the Lean Office, conducted a 6S inspection on the site in April, notified and penalized the problems existing in the inspection with the hope that all departments and workshops will pay attention to this, and truly implement the 6S self-management and divide the responsibility area. Strengthen the cost control of auxiliary materials, and mobilize all the staff to join the small reform work, and continuously improve the on-site management level to achieve the goal of reducing costs and increasing efficiency.
Lean improvement is not a one-off effort. It requires all of us to participate, practice in work, reflect in practice, and innovate in reflection. In the days to come, let us work together to contribute to make a better Shangrao Coach.