SR6106GB
Exquisite Workmanship, Comprehensive Care
Widen Front And Rear Axles Design
The front and rear axles are widened, and the chassis is allowed to bear more load. The whole vehicle space is more spacious, loading more passengers. The bus positioning is more obvious.
8- Year Battery Life
The cycle is more than 3,000 times in normal temperature and the storage life is more than 15 years.
High Energy Density Battery
The Battery Cells is adopted with high energy density iron phosphate battery. The cycle life and reliability are better than those used by other domestic manufacturers.
Great Power
Adopted high pressure water cooling permanent magnet synchronous motor direct drive, the motor adapts to wider road condition, has reasonable matching of power performance and enjoys excellent acceleration performance. In addition, the motor has the advantages of high efficiency, energy saving, stable performance, high reliability, low operating noise etc.
Fully Loaded Body Structure
The front and rear sides are made of high strength steel and stamping parts, and are processed by phosphatization and electrophoresis. Quantitative SKYACTIV-BODY makes the weight of the whole vehicle much lighter, and the efficiency of comprehensive energy saving higher.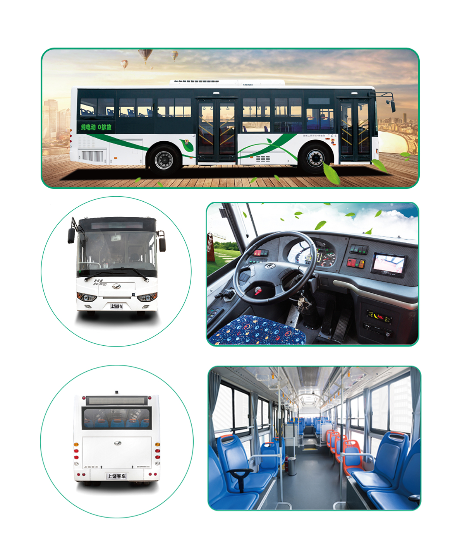 Seat Layout